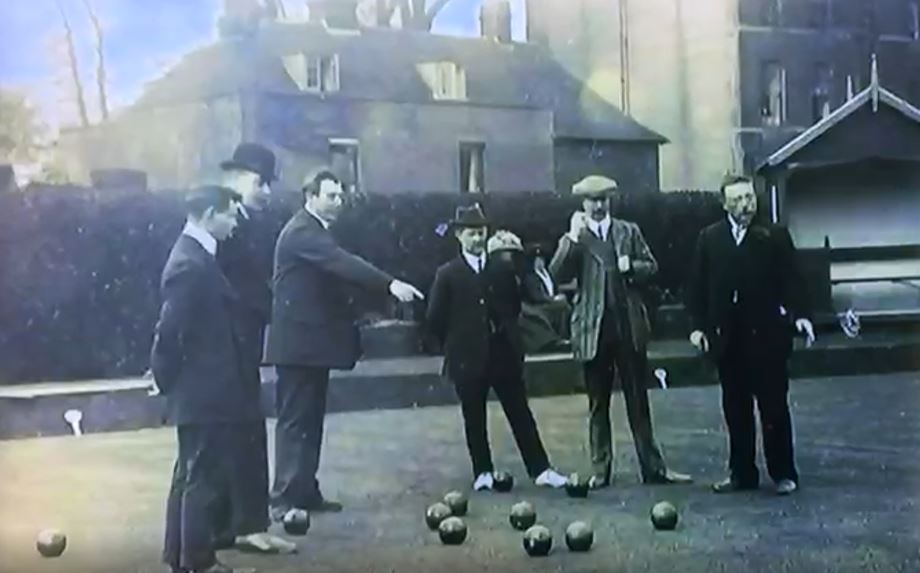 Former site of Canterbury Bowling Club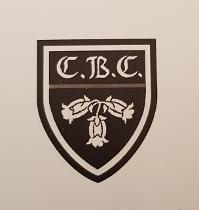 Original badge with Canterbury Bells as a motif
The First 125 years
1897 Club first founded and initially called 'Diamond Jubilee Bowling Club' in celebration of Queen Victoria's Diamond Jubilee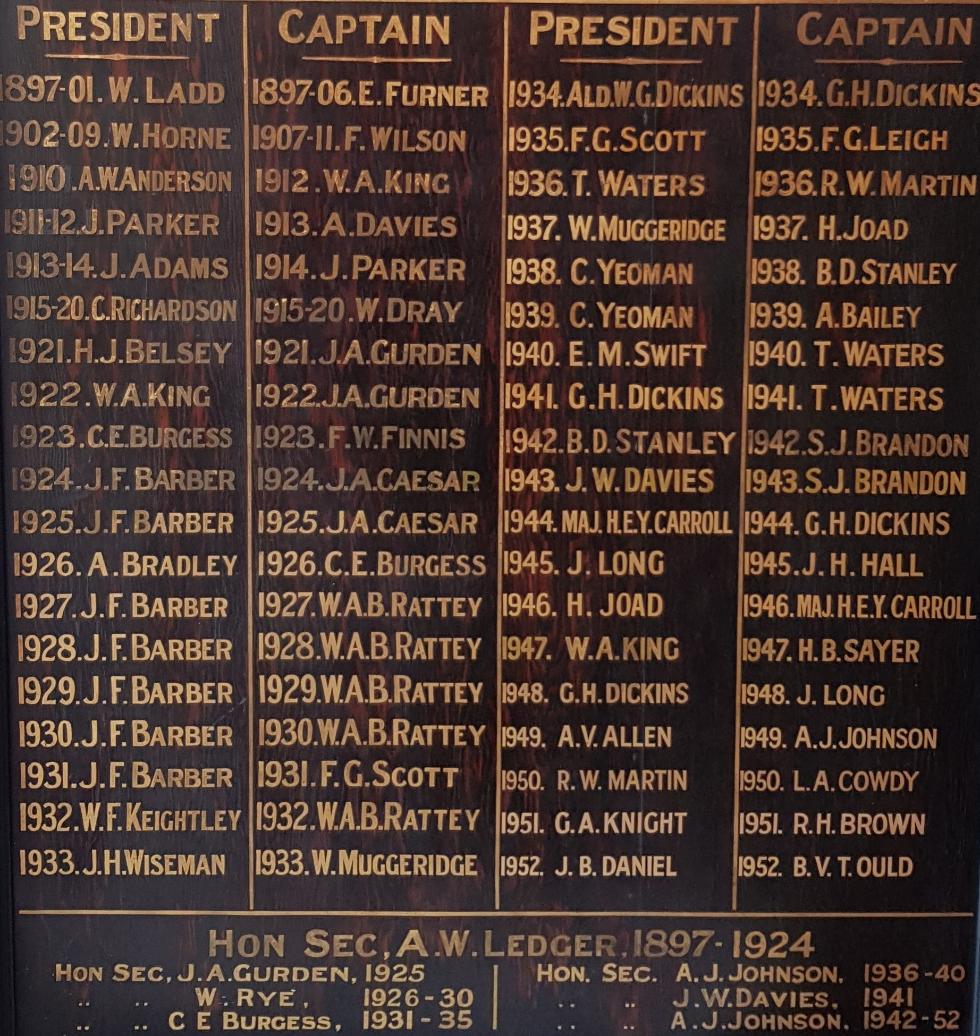 The Officers of the Club in subsequent years, with names still familiar today with Cups played for on annual basis.
1899 Renamed 'Canterbury Bowling Club' - the name which remains to the present day
1902 We moved to our second site - the Old Dover Road site which is now occupied by the Canterbury Police Station
1911 Canterbury Bowling Club became a founder member of the Kent County Bowling Association (KCBA). The Club purchased its own ground at the Nunnery Road/ Oxford Road site.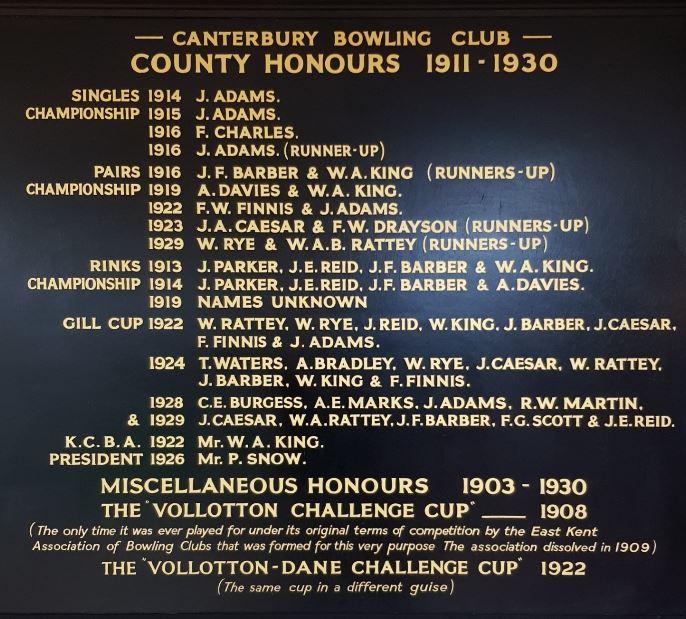 1948 The Club adopted a new badge taking the Coat of Arms of the City of Canterbury as its centrepiece. This includes three black choughs which are thought to be taken from the arms of Thomas Becket, the Archbishop murdered in the Cathedral in 1170.

1954 Kent County Rink Champions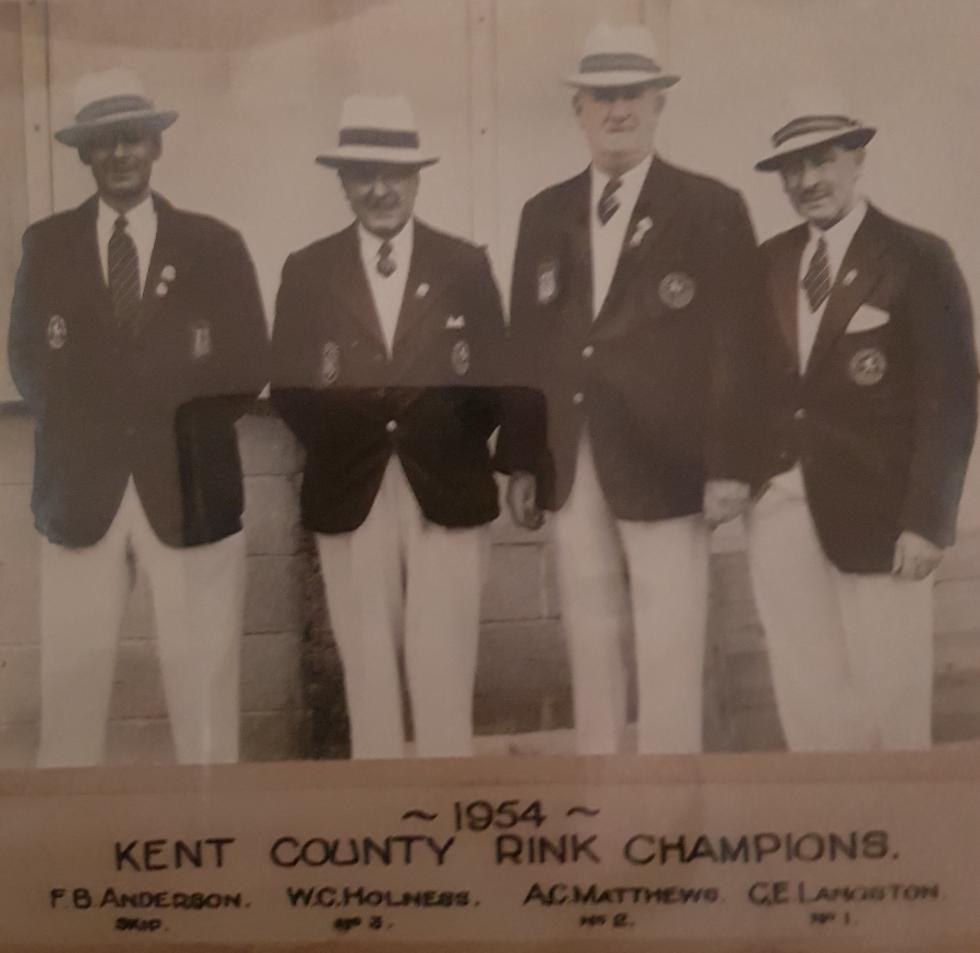 1966 Ladies Section first established with the election of their first Officers and Committee. Affiliation to the Kent County Women's Bowling Association - KCWBA - soon followed.
1980 Win Doubleday, Margaret Amos, Doreen Williams and Daphne Kennedy (all unbadged players) win the English National Fours title.
1997 Centenary Year playing at the Nunnery Road green in old style dress.
2001 The Club moved to its present site at South Canterbury Road. A purpose-built site with two greens, modern clubhouse, gardens and ample car parking facilities.
2011 Canterbury Bowling Club awarded 'Bowls England Club of the Year' 2010.
2012 Voted Runners Up - Senior Sports Club 2011 - Canterbury and District Sports Awards Ladies Section celebrate 50 years.
2022 Club celebrates 125-year anniversary; the Club expands the accommodation with a new lounge area; and the Men's team win the Cox Cup for the first time since 1929.
Photo Archives
We are blessed with photography enthusiasts in the Club and below are links to photos of events over the last few years.
2016 Casino Night - December 2016 (22 photos)
2017 Finals Day Photo Album (75 photos)
2018 Men's and Ladies' Opening Days (16 photos)
2019 Winners at the Celebratory evening (1 photo)
2020 Covid was the winner (no photos)
2021 Ellen Falkner visit (25 photos)
Finals Day winners (12 photos)
2022 Chelsea Pensioners' visit (136 photos)
2023 Opening days 2023
Appearances on TV
125th Anniversary 2022 - two News items on BBC SouthEast