National and Counties
National Competitions for men and women are run by Bowls England and the entries for 2023 opened on December 1st 2022 and closed on March 1st 2023. Details are here.
County competitions for men are run by Kent County Bowling Association and for the women by the Women's Section of KCBA . Entry dates and rules can be found on their respective websites. The Club organises entries on behalf of members through the Secretaries of the Men's and Ladies' Sections who should be contacted if you wish to participate.
Successes at a National or County level
Our Club is lucky to have amongst its members some of the finest bowlers in Kent and who have been successful at both National and County level. Some recent notable examples are set out below:
Nationals 2022
Joe Vandepeer and Leah Bamford helped Kent Under 25s team win the National Men's and Women's Under 25s Men's and Women's Double Rink
Mick Fisher and Leah Bamford got through to the semi-finals of the the National Mixed Pairs at Leamington
Mick Fisher and Steve Wells got through to represent Kent in the Men's Pairs at Leamington.
Counties 2022
For the first time since 1929 the Club won the County double rink Cox Cup. The 8 who played in the final were Alan Cornfoot, Mike Cunningham, Chris Dawson, Tony Dobson, Pete Foster, Matt Rich, Jeff Vane and Joe Vandepeer. Dean Ellis, Mick Fisher, Steve Wells and Brian White played their part in the earlier rounds.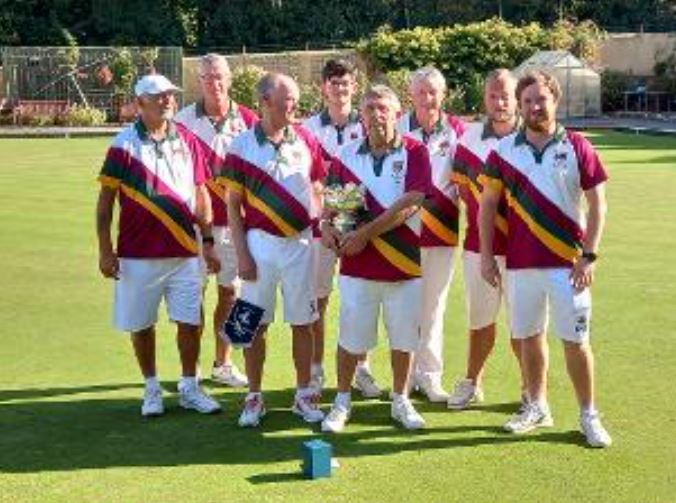 Joe Vandepeer reached the County Under 25s Final
Mick Fisher and Steve Wells reached the County Pairs Final
International Recognition 2022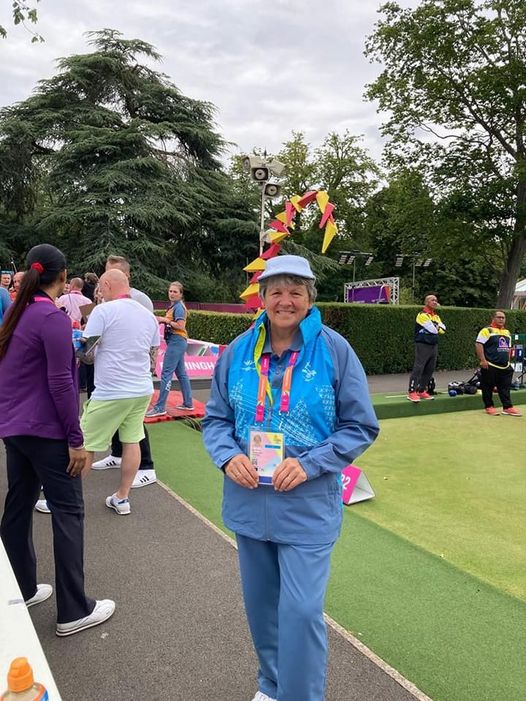 Sue Mates was selected to be an Umpire at the prestigious Commonwealth Games.
Sue was subsequently selected to be an official at the World Indoor Bowls Championship in 2023.
Club Competitions 2022
Winners of Club Competitions 2022

Winners at the Annual Celebratory Dinner with trophies presented by Councillor Louise Harvey-Quirke, Sheriff of Canterbury
Winners and runners-up
Men's and Mixed
Men's singles Champion
Peter Foster
Runner up Jeff Vane
Handicap
Mike Talbot
Runner up Joe Vandepeer
Court Challenge Cup
Bryan Nicholson
Runner up Darren Ellis
Two Wood Singles
Chris Dawson
Runner up Mervyn Gulvin
Two Wood Pairs
John Smith and Mervyn Gulvin
Runners up Eddie Churchley and Bryan Nicholson
Drawn Pairs
Barry Dilnot and Dave Swann
Over 65 Singles
Mike Talbot
Runner up John Andrews
Mixed Pairs
Alison Macdonald and Andy Ferguson
Runners up Mandy and Darren Ellis
Matthew/Allen Cup
Dean Ellis and Mike Talbot
Runners up John Andrews and Thomas Andrews
Dickins Trophy
Tom Attaway, Maddie McConomy, Mike Cunningham
Major Carroll
Bill Hilman
Winners and runners-up
Ladies'
Ladies' singles Champion
Chrissie Barr
Runner up Sue Close
Handicap
Chrissie Barr
Runner up Alison MacDonald
Challenge Cup
Jane Carey-Harris
Runner up Anne Burton
Two wood singles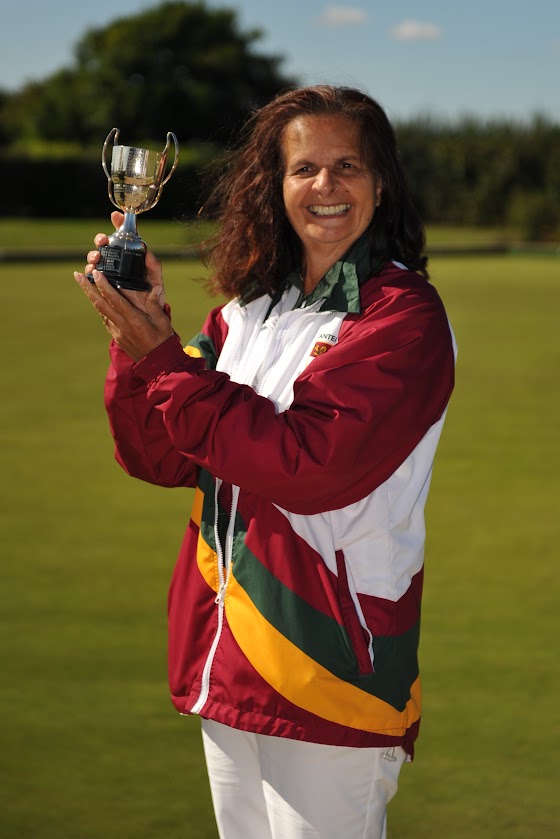 Mandy Catt
Runner up Chrissie Barr
Two Wood Pairs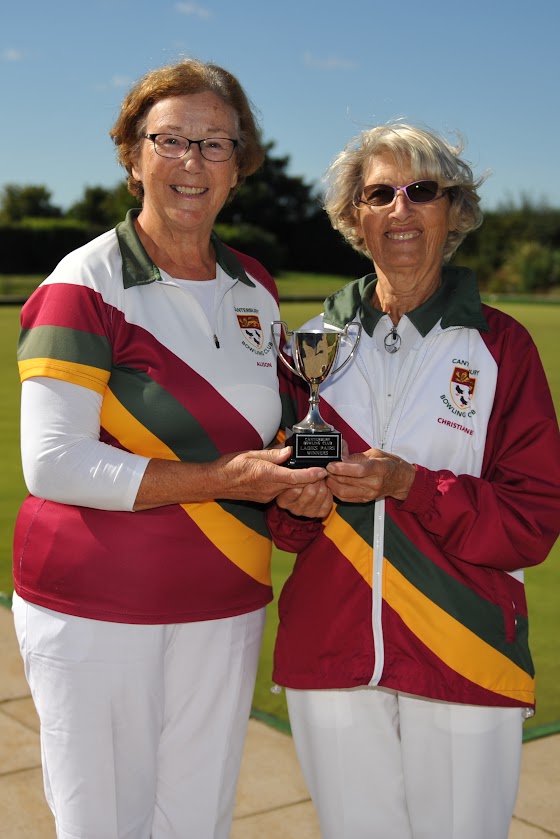 Alison MacDonald and Christiane de Weduwe
Runners up Yvonne Gambrill and Sue Close
Drawn Pairs
Yvonne Gambrill and Jane Webster
Runners up Merrilyn Lee and June Mitchell
Short Mat
Winners
Mid Week League
Michael Hutchison
Novice singles and open singles
Karen Owen
Pairs
Jenny Anderson and Peter Fawcett
Use the side bar or your up and down keys to scroll