Founded in 1897
Latest News
Wednesday 24 May - Consideration for International call-up
Many congratulations to Joe Vandepeer and Leah Bamford on both being selected to attend the Junior Performance Day at Victoria Park, Royal Leamington Spa on Sunday 9th July. This event will choose the team of players to represent England in the forthcoming Under 25 Internationals later in the year in Wales. Sadly, subsequently Leah has had to drop out due to an immovable personal commitment on 9th July.
Tuesday 23 May - Nationals
A report of progress in the National competitions is here.
Saturday 20 May - Competitions
Most of the Men's draws are now up here.
Thursday 18 May - Competitions
Competitions, both internal and external, are now getting under way. There have been some notable wins in the Nationals and Counties as well as League matches. We are trying to keep members informed as to how their fellow members are doing in the Competitions section of the website.
Similarly, the Club competitions will shortly be under way and the draws for the Ladies and Mixed competitions have been made and are now up here.
Saturday 13 May - Open Coffee Morning 10am - 2pm
Congratulations and thanks to the many Club members who worked extremely hard to put on a successful event today. It was good to see so many people snapping up bargains, stocking up on cakes and plants, gambling on the tombola/raffle, relaxing with a hot drink, and even having their face sketched by Michael during a 10 minute "sitting".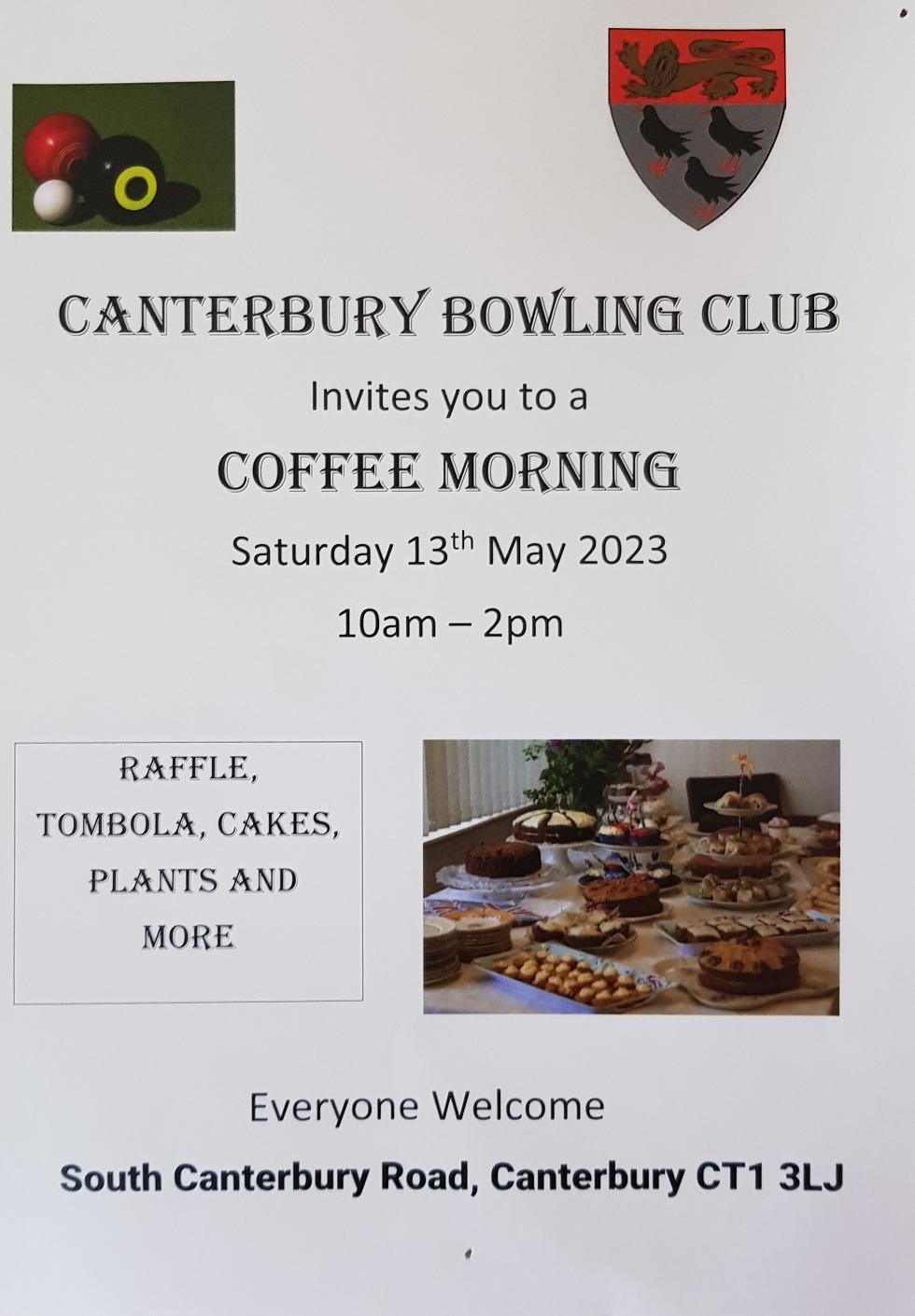 Wednesday 3 May - Having fun playing bowls at interesting places
Today it was the Royal Chelsea Hospital (a return fixture from last year's Chelsea Pensioner's visit).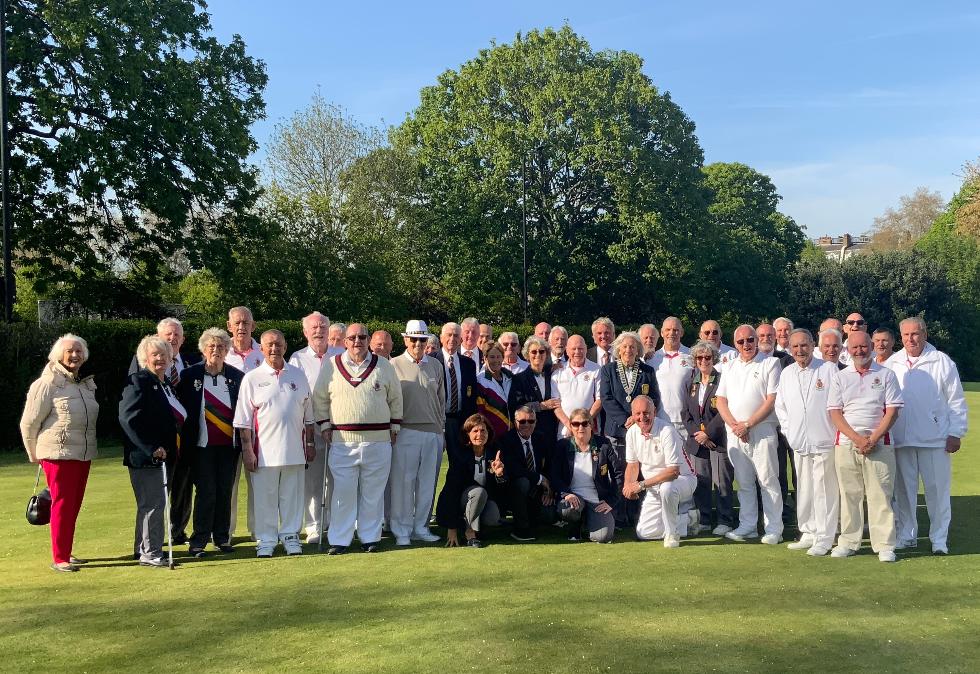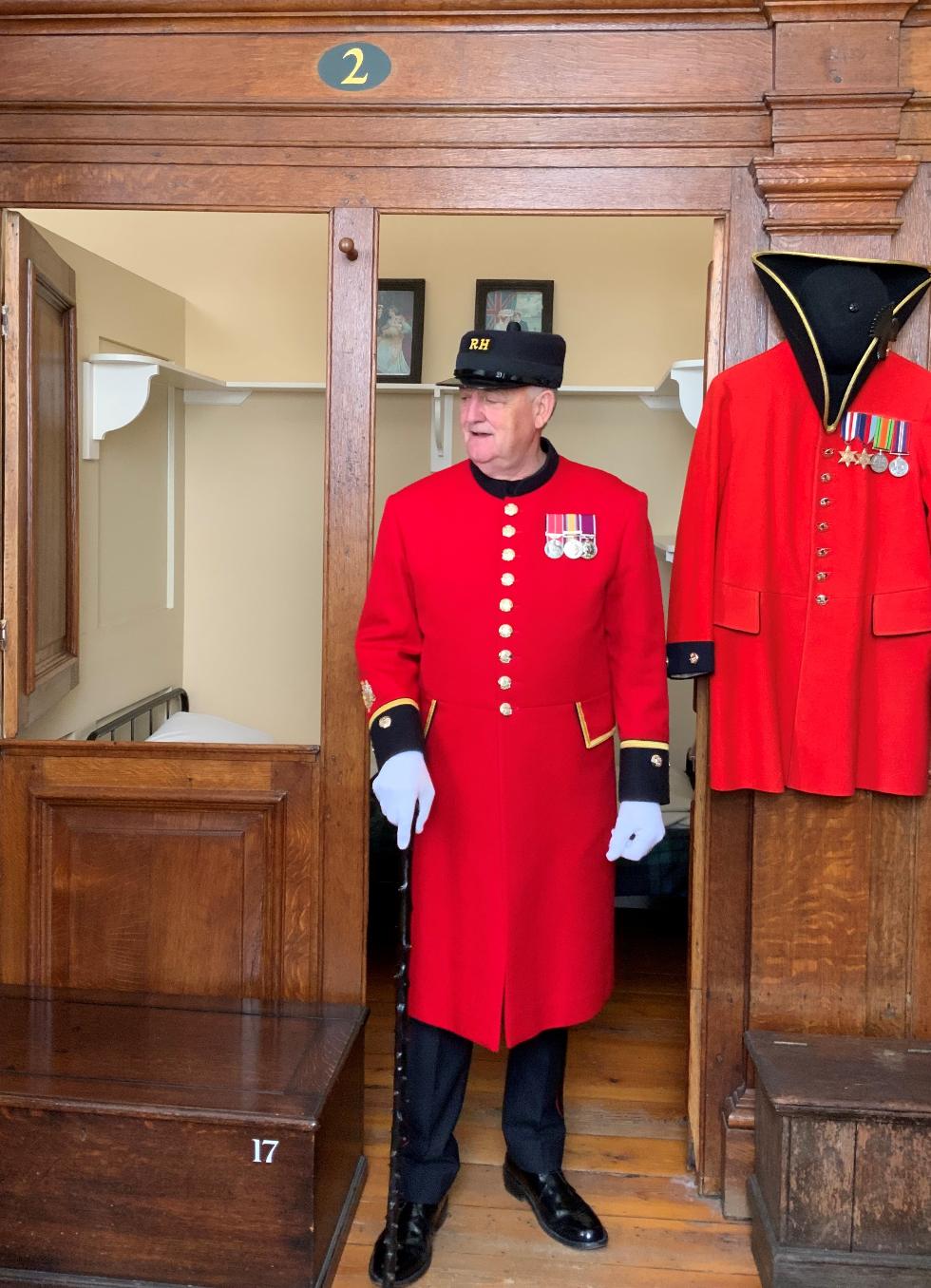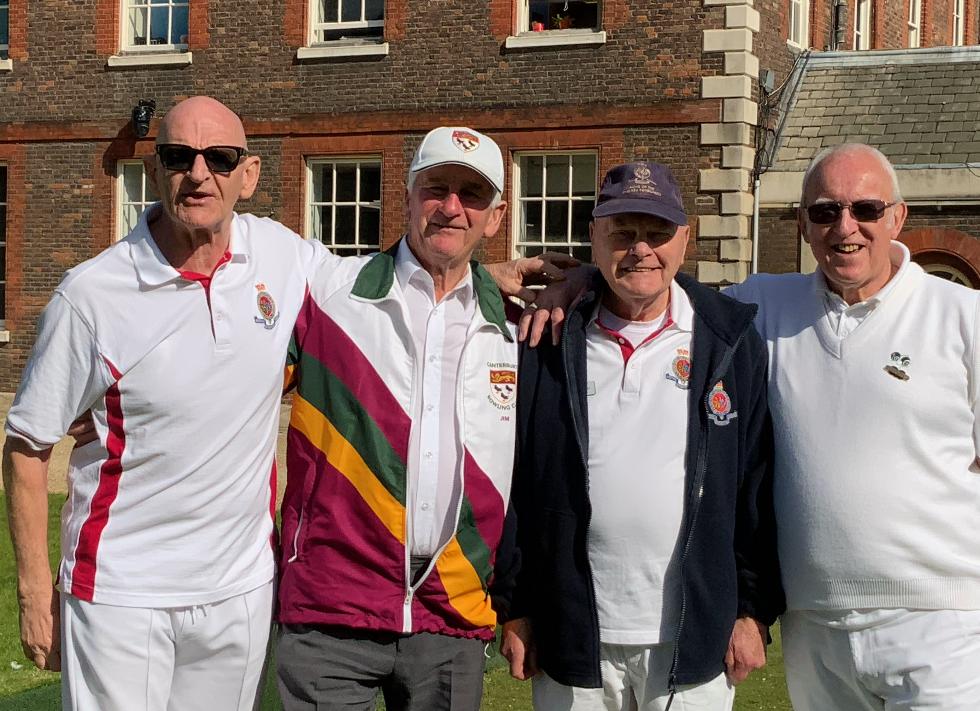 Saturday 29 April - Canterbury Bowling Club's Open Day 10am - 4pm
125th Anniversary 2022 - two News items on BBC SouthEast TV

Sponsors of Canterbury Bowling Club
We are fortunate to have various high quality organisations that sponsor our Club in a number of ways. Some sponsor our fixture book and they can be seen here. Others advertise their brands by placing boards on our Clubhouse - click on the expanding images or the hyperlinks for Burgess Hodgson, Chartered Accountants and Choose Leisure, Motorhomes.
Firms also sponsor events that we hold