Founded in 1897
Latest News
Wednesday 6 December - Social events to come
Sorry, you are too late to come to the Christmas Lunch this coming Saturday, as we are fully booked!
But the good news is that there are still a few places left for the New Year's Eve party. Those of you without a black tie need to have no worries, the dress code now includes "smart casual". But be quick, if you want to see the New Year in at what is destined to be a memorable evening.
Friday 24 November - Annual General Meeting
The President and members of the General Management Committee (GMC) welcomed members to this year's AGM.
The President's Address was followed by reports from our Club's Secretary and Treasurer. The final formal business was the election of members to the GMC. The new composition can be seen here.
Thanks was given to those retiring members for all their past hard work, Ian Burton, Jane Carey-Harris, Darren Ellis, Andy Fergusonand Malcolm Nicholson.
Following the AGM there was an 'Open Forum' when members put questions and suggestions to the new committee.
Tuesday 21 November - Umpiring recognition from Kent County Bowling Association (KCBA)

KCBA do not hand out their awards lightly. So we were particularly pleased to see that our lead Umpire, Sue Mates, was honoured with a Life Membership by the KCBA. Her citation says it all....."for exceptional dedication and unwavering commitment to the sport of lawn bowls. Your exemplary service as a Bowls Umpire, spanning not only the County but also National and International levels, has been an inspiration to us all".

Friday 3 November - Focus on Short Mat
Short mat bowls has become an increasingly important part of winter activities at the Club with a growing number of participants, limited to some extent by only having space for two mats.
The short mat bowls experience follows outdoor lines in having a league for teams which runs throughout the season (Monday Night Triples League) and a Mid Week League for individuals, over three sessions, which is similar to the Major Carroll outdoors. Individual knockout competitions for Singles, Drawn Pairs and Novice Singles are played over the season. Progress in each of these formats can now be followed in the Club Competitions 2023/24 section.
Twenty five teams from 14 different clubs play in the East Kent Short Mat League (EKSML) and it is split into 3 Divisions. We have a team in Division Two (Canterbury Bells) and another (Canterbury Choughs) in Division Three. Progress of our teams in each of these Divisions can now be followed in the League Competitions 2023/2024 section.
A special word of thanks to Bryan Nicholson for taking on the daunting task of streamlining the administration of the EKSML.
Finally, all short mat fixtures are set out here.
Tuesday 31 October - Twelve Days of Christmas Lunch reminder
Nowadays, it is never too soon to think about Christmas. This is especially so in the case of the Christmas Lunch which is on 9 December (see Events for details). Such events take a lot of organising, so those of you who have not yet booked a place please put your skates on and do it now while you are thinking about it. Those of you who have booked and have neither yet paid nor made your meal choices, can you please do these things as soon as you can. Let's bring a smile to the faces of the new Social Committee.
Saturday 21 October - Celebration Dinner
The Celebration Dinner is the occasion to share the pleasure of the winners of the various Club competitions through the outdoor season. It was also the occasion to thank Darren Ellis, Mandy Ellis and Dean Ellis (the outgoing Social Committee) for all their hard work over the years as their tenure came to an end.
We were honoured to have the Lord Mayor of Canterbury, Councillor Jean Butcher as well as The Lady Mayoress, Di Baldock as our guests and the dispenser of cups.
Wearing chains of office are Sue Close, President of our Club, flanked by the Lord Mayor and the Lady Mayoress,
together with the winners of the array of various trophies.
In praise of our volunteer gardeners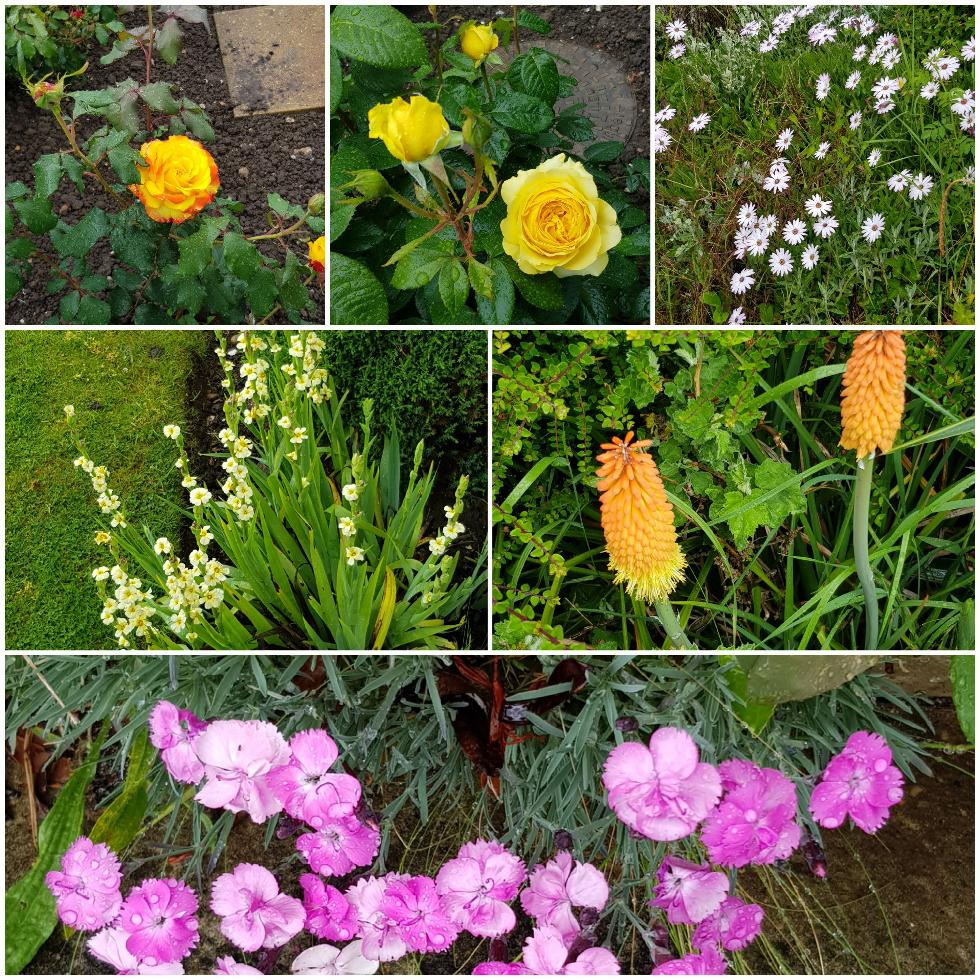 125th Anniversary 2022 - two News items on BBC SouthEast TV

Sponsors of Canterbury Bowling Club
We are fortunate to have various high quality organisations that sponsor our Club in a number of ways. Some sponsor our fixture book and they can be seen here. Others advertise their brands by placing boards on our Clubhouse - click on the expanding images and the hyperlinks for Burgess Hodgson, Chartered Accountants, Choose Leisure, Motorhomes, Canterbury Specsavers ,hearing and eye health, Mickle Creative, design, printing and websites and the Chaucer Hospital.
Firms also sponsor events that we hold